Cork has a certain malleability and elasticity, and the cork fabric embossed on a suitable backing has a durable grain and elasticity.
Advantages:
Gives cork fabric rigidity.
Support noise reduction.
Enhanced aesthetic appeal.
Easily cleaned and long lasting.
Enhances comfort and adds a touch of touch.
Dust, dirt, and grease repellent.
Technical Features:
Material: cork leather sheets + fabric backing
Backing: PU faux leather (0.6mm) or TC fabric (0.25mm, 63% cotton 37% polyester), 100% cotton, linen, recycled TC fabric, soybean fabric, organic cotton, tencel, bamboo fabric.
Glue: To glue the cork to the backing, it is used an water-based adhesive.
Pattern: Rich color selection
Width: 52"
Thickness: 0.8 – 0.9 mm (PU backing), or 0.5 mm (T/C fabric backing)
Wholesale cork fabric by the yard or meter, 50yards per roll.
Factory direct supply with competitive price, low minimum, customizedcolors or pattern.
Reliefs On Cork Fabric Surface
Cork is a natural product, free of chemicals and synthetics, water- and dirt-repellent. The tactile feel captivates by its velvety softness that makes you want to pet it repeatedly. Cork fabric offers a variety of processing and application possibilities: you can laminate, cut, glue, punch, perforate, print, paint, label, sew it, etc.
Embossing Cork Fabric 23
Embossing Cork Fabric 24
Embossing Cork Fabric 25
Embossing Cork Fabric 26
Embossing Cork Fabric 27
Embossing Cork Fabric 28
Embossing Cork Fabric 29
Embossing Cork Fabric 22
Embossing Cork Fabric 21
Get To Know Emossing Cork
1.What is embossing cork fabric?
Embossing cork fabric is a process of creating raised or textured patterns on the surface of the cork fabric by applying heat and pressure with the help of embossing plates or rollers, resulting in a decorative and tactile effect.
2.How is embossing cork fabric ?
The process of embossing cork fabric typically involves the following steps: embossing design, heating the embossing plates or rollers, placing the cork fabric, applying pressure, cooling and setting, finishing touches.
3.What style of cork fabric is available?
Embossing cork fabric is as durable as leather and will last for a long time due to its unique elasticity and impermeability.
4.Is embossing cork fabric waterproof ?
Embossing cork fabric itself does not inherently make it waterproof. The waterproof properties of cork fabric are primarily determined by the treatment or coating applied to the fabric during the manufacturing process.
5.How is embossing cork fabric eco-friendly ?
Embossing cork fabric can be considered eco-friendly for several reasons: sustainable material, renewable and biodegradable, minimal chemical use, longevity and durability, low energy consumption.
6.Where to buy embossing cork fabric wholesale ?
INFO CORK is a manufacturer of embossing cork fabric of the highest quality at affordable prices and works with customers in over 20 countries worldwide.
STAND OUT FROM THE COMPETITION
If you have a query regarding our product range or services, please contact us.
Creative Applications Of Cork Fabrics
With its unique and many excellent physical properties, cork can be used in any product and industry, even as a component of a rocket.
Why Choose Cork Leather Fabric From INFO CORK?
Over 20 years, INFO CORK has gained valuable experience in all aspects of the OEM and ODM process. We are pleased to share our expertise with you through our one-stop services, including research, manufacturing, sales and distribution.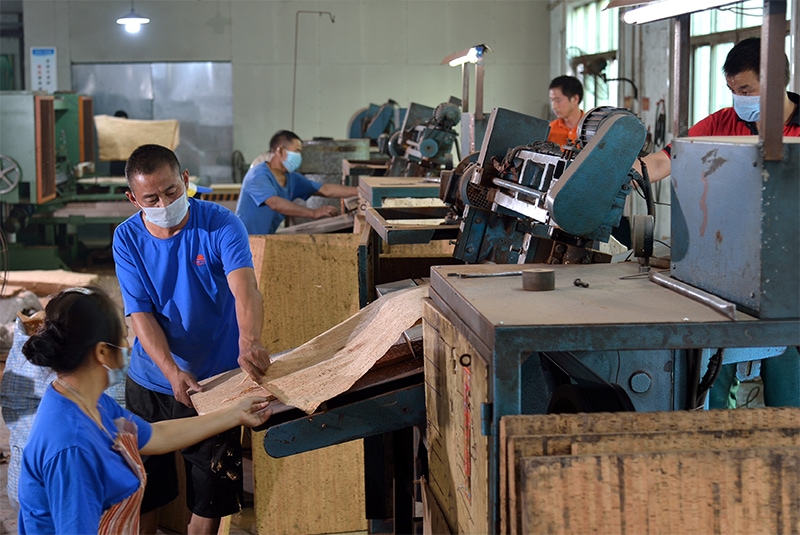 Wholesale Cork Fabric From Original Factory
INFO CORK has made thousands of happy customers by providing reliable wholesale cork leather fabric and providing consistent customer service.
We are proud to be one of the most reputable and popular cork fabric manufacturers in China, who produce cork products from start to finish.
Cover cork fabric production, cork product processing and design, and custom cork products.
Depending on your demand, we use different backings such as vegetable fiber, 100% cotton, linen, T/C fabric, etc.
From production to packaging, each of our employees has many years of experience in cork production and processing, which allows us to solve most technical problems.
INFO CORK has a mature production process. At the same time, we have a large inventory, which makes our delivery time 30% faster than other companies.
Customized Cork Fabric Design
Our design team has years of market experience and can create custom and attractive pattern designs that can position your products well in the market.
With a complete production line and advanced production system, our overall price can save you 30% - 50% of the cost.
Leading Embossing Cork Fabric Manufacturer and Supplier
Let INFOCORK help you in meeting your sustainable fabric needs.
We only use the best materials and innovative solutions to create the best products on the market.
We have worked with international brands, intermediate manufacturers and fashion designers.
If you 'd like to customize, we can help with that as well.
Estimated Manufacturing and Shipping Times
One-stop cork manufacturing & solution supplier
Manufacturing Time​
Cork is cooked, sorted, cut, spliced, finished and finally inspected to become a unique and beautiful work of art.
Packing Time
The staff packs the products in cartons at the factory production line. They take a short time because it is an easy task.
Custom Clearance Time
The staff load the products onto INFO CORK vans, and once cleared, drivers then transport them to various dispatch points.
Transportation Time
Once the products arrive at their destination, you will receive an alert. You can plan how to collect your shipped goods.
Working with Big and Small Brands
Questions Related to Cork Fabric Wholesale
Do you have questions about our cork fabric?
We have a list of frequently asked questions below.
If you have more inquiries beyond what you can find here, our customer support is ready to answer them, 24/7.
1.Where Are Your Materials Come From?
INFO CORK imports cork raw materials that have been certified as meeting the FSC from Portugal and follow the Portuguese standard for manual sorting to guarantee the quality of the materials.
Please let us know what items exactly you need the price, we will make a quotation sheet with all the details for your checking. Of course, if you are new to this market, we'd like to propose some hot sell products at competitive prices for your reference.
3.What Is Your MOQ For The Order?
Normally our MOQ is a 100-yard item. If you can't meet our MOQ requirement then please contact our salesman to confirm the price.
4.What Is The Turnaround Time On My Order?
Expect delivery within a week if you are purchasing an already manufactured without customization. Please be aware that it may take up to 30 days for mass production products with custom logo.
5.What Information Should I Provide If I Want You A Quotation?
You can send an email to [email protected] to require a quotation. We will have a waiter corresponding to the market contact you asap. It would be appreciated if you can provide us with your company basic information, market, and company type.
6.Can I Get A Sample Before Place The Order?
Yes, please contact us at [email protected] for your sample request. Normally, we can send you samples within one week. Samples are free, and you only need to cover a minimal amount of shipping costs.
7.How About Your Quality?
Don't worry about the quality, we have a professional quality team to check and the products are inspected by QC at different stages during the production process. Additionally, the products can also pass different customers' testing before they leave the factory.
8.Why INFO CORK Cork Fabric?
Don't worry about the quality, we have a professional quality team to check, and the products are checked by QC at different stages during the production process. In addition, the products can also pass the tests of different customers before leaving the factory.
Contact us
for your cork fabrics and cork products
We help you deliver cork fabrics and cork products with quality and value on time and within budget.