# Origin Cork Products Manufacturer
Wholesale High Density
Cork Rolls & Sheets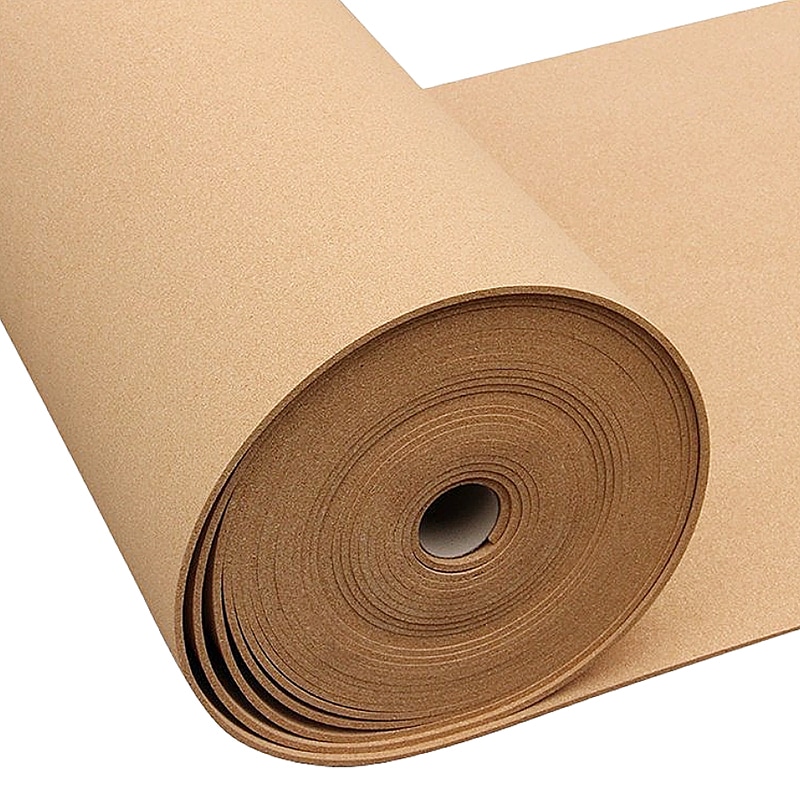 100% natural cork rolls, made from renewable resources and environmentally friendly.
Cork rolls are made from cylinders up to 1.35m wide and can be custom cut to length.
INFOCORK composition cork rolls are available in various sizes and with various grain densities.
Depending on the application, fine to very coarse cork grain is specified; light, medium, and heavy densities, with cut thicknesses ranging from 1, 2, 3, 4, 5, 6, 8, and 10mm thick.
Available in 10, 20, 30, and 50m rolls.
It is a fine grain composition cork material suitable for many uses including bulletin board, coaster or gasket applications.
Naturally Sustainable Cork
Sturdy material
Flexible and Soft
Easy to Cut and work with
1, 2, 3, 4, 5, 6, 8, and 10mm thick
Dimensions: 24″x36″
Width: MAX 1.35m

Length: 10~50m

Thickness: 1~10mm
Material: Fine, medium, and large grain pure cork.
Density: 220 kg/m³, 240 kg/m³, 260 kg/m³, 280 kg/m³
Customisation: Different sizes available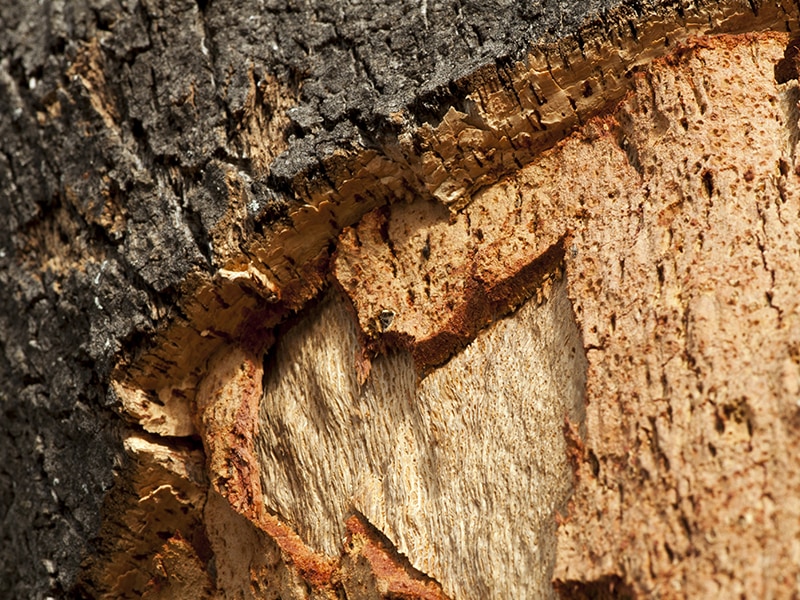 Natural Ecological Material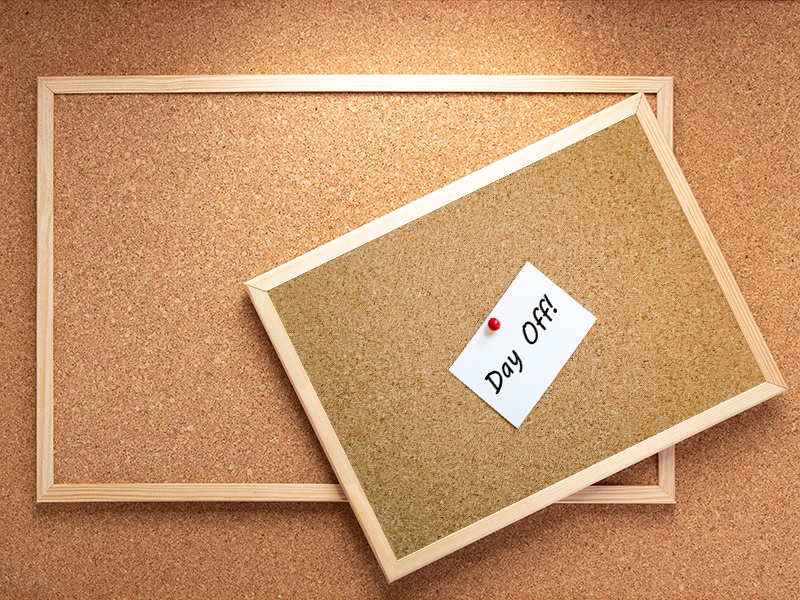 The fine grained cork is of high quality and can be used for a variety of applications. Great for home, office or school use.
How do I choose the best cork thickness?
Depending on the cork thickness you choose, the possibilities are endless. Whether you are looking for a cork liner for your flooring or a cork for your coasters, you should pay special attention to the thickness of the cork.
Some Of The Most Common Cork Thicknesses We Offer Include
What is the thickness of cork sheet suitable for craft projects?
There are no hard and fast rules for cork roll thickness or cork sheet thickness for craft projects. However, if you are looking for material suitable for rainy day projects, then 1/8 inch thick cork should be sufficient for your needs.
Using this cork sheet or cork roll thickness, you will be able to confidently make drawer liners and cut coasters.
What is the correct cork roll thickness or cork board thickness for liners?
If you are looking for the best cork roll thickness or cork sheet thickness for sound deadening, then 1/4 inch (6 mm) thick cork – available in roll or sheet form. If you want better sound reduction, then thicker cork is obviously better. Double the cork roll thickness or cork sheet thickness to 10 mm.
What is the ideal cork thickness for a cork board?
If you are creating a fixed panel or fixed surface, you should consider using a 1/4″ thick cork. This cork can be installed directly onto the wallboard.
What is the optimal cork thickness for coasters?
Whether you are making a cork coaster or looking for a cork backing for a coaster, thickness is of the utmost importance. The cork backing will be responsible for absorbing impact, acting as a cushion, and adding a little weight to your product. When protecting ceramic, stone, slate or any other coaster from damaging the surface of the table, a typical cork thickness is 1/16th of an inch.
Cork sheets offer decorative and functional solutions for a variety of DIY projects such as covering boring surfaces, building scale models and hand-cut placemats or unique wall features. This natural material is not only waterproof, but also offers excellent thermal, acoustic and vibration protection. Best of all, it is sustainable and completely recyclable.
DIY cork boards are not only an exquisite and stunning natural decoration for your home
Cork board walls for sound and heat insulation, but also as an extraordinary and convenient office pin board
Cork flooring absorbs sound, is soft and comfortable, and is water and dust resistant
Cork boards are durable and flexible, easy to cut and can be cut into various sizes depending on the actual cork mat.
NATURAL TOUCH FOR YOUR LIFE
We only use the best materials and innovative solutions to create the best products on the market.
Custom Cutting Service For Cork Sheets
We offer a bespoke cutting service to ensure that we can always supply whatever our customers require.
By using state-of-the-art machinery, we can cut cork boards to a variety of sizes to suit your design ideas.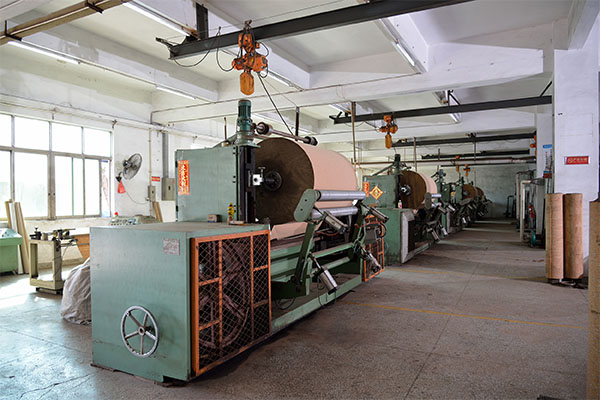 INFO CORK is a leading international cork products origin factory integrating R&D, production, and wholesale. We use Portuguese FSC-certified cork raw materials and follow the traditional standard of hand-sorting materials to ensure the quality of the materials. We have highly qualified workers, high production efficiency, and perfect supporting facilities. So, we can do complex cork products with fast delivery and competitive prices.
Environmental protection guards who embrace nature hand in hand with us.
Do you have questions about our cork fabric?
We have a list of frequently asked questions below.
If you have more inquiries beyond what you can find here, our customer support is ready to answer them, 24/7.
1.Where Are Your Materials Come From?
INFO CORK imports cork raw materials that have been certified as meeting the FSC from Portugal and follow the Portuguese standard for manual sorting to guarantee the quality of the materials.
Please let us know what items exactly you need the price, we will make a quotation sheet with all the details for your checking. Of course, if you are new to this market, we'd like to propose some hot sell products at competitive prices for your reference.
3.What Is Your MOQ For The Order?
Normally our MOQ is a 100-yard item. If you can't meet our MOQ requirement then please contact our salesman to confirm the price.
4.What Is The Turnaround Time On My Order?
Expect delivery within a week if you are purchasing an already manufactured without customization. Please be aware that it may take up to 30 days for mass production products with custom logo.
5.What Information Should I Provide If I Want You A Quotation?
You can send an email to [email protected] to require a quotation. We will have a waiter corresponding to the market contact you asap. It would be appreciated if you can provide us with your company basic information, market, and company type.
6.Can I Get A Sample Before Place The Order?
Yes, please contact us at [email protected] for your sample request. Normally, we can send you samples within one week. Samples are free, and you only need to cover a minimal amount of shipping costs.
7.How About Your Quality?
Don't worry about the quality, we have a professional quality team to check and the products are inspected by QC at different stages during the production process. Additionally, the products can also pass different customers' testing before they leave the factory.
8.Why INFO CORK Cork Fabric?
Don't worry about the quality, we have a professional quality team to check, and the products are checked by QC at different stages during the production process. In addition, the products can also pass the tests of different customers before leaving the factory.
Contact us
for your cork fabrics and cork products
We help you to deliver the quality and value your cork fabric and cork products, on-time and on-budget.